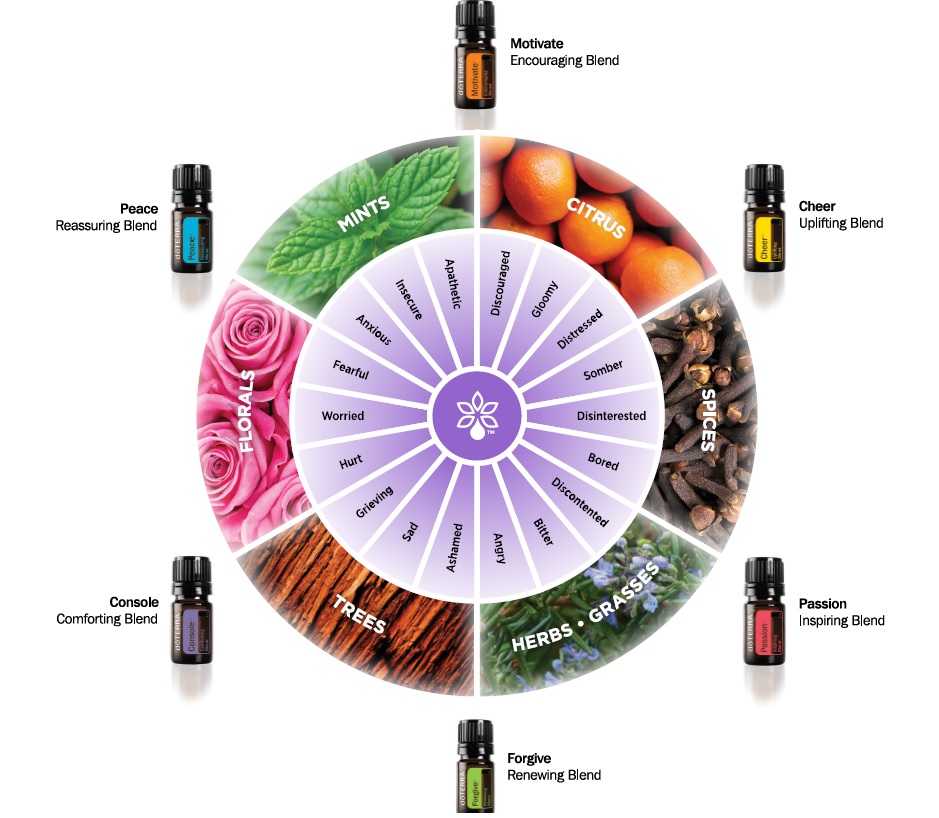 Natural Solutions Kit Description :
Essential Oils (15 mL unless otherwise specified):
Wintergreen (Temporarily replacing PastTense (10 mL)®)
Lavender / Lemon / Peppermint
doTERRA On Guard® / Frankincense
Tea Tree / Wild Orange / doTERRA Balance®
DigestZen® / AromaTouch® / doTERRA Serenity®
doTERRA Breathe®
doTERRA On Guard Collection:
doTERRA On Guard Beadlets
doTERRA On Guard Toothpaste
doTERRA On Guard Hand Wash with 2 Dispensers
doTERRA On Guard Mouth Wash
doTERRA On Guard Sanitizer Spray
doTERRA On Guard Softgels
Other Products:
doTERRA Lifelong Vitality Pack®
DigestZen TerraZyme®
Deep Blue® Rub
Fractionated Coconut Oil
doTERRA Salon Essentials® Protecting Shampoo
doTERRA Salon Essentials® Smoothing Conditioner
doTERRA Spa Hand & Body Lotion
doTERRA Lumo Diffuser
doTERRA Breathe® Vapor Stick
Correct-X®
PB Assist®+
Wooden Box

Description of the Calm and Harmony Kit :
This kit includes:
• dōTERRA Peace® Touch (10 mL)—Counteracts anxious and fearful emotions
• dōTERRA Balance®—Evokes feelings of tranquility, balance, and relaxation
• Lavender (15 mL)—Eases feelings of tension
• Petitgrain (15 mL)—Promotes restful sleep*
• Cedarwood (15 mL)—Assists with relaxation
• Wild Orange (5 mL)—Uplifts both the mind and body
• dōTERRA Serenity®—Promotes relaxation and a restful sleeping environment
• dōTERRA Serenity® Restful Complex Softgels—Helps to reduce stress and improve quality of sleep*
*These statements have not been evaluated by the Food and Drug Administration. This product is not intended to diagnose, treat, cure, or prevent any disease.

doTERRA Calmer Restful Blend is a calming essential oil blend that promotes a calming and serene atmosphere, allowing bedtime to be a peaceful and welcomed experience. Rolling Calmer onto the bottoms of feet and the back of the neck helps create a stress-free mood when tensions are high. Combining the soothing properties of Lavender, Cananga, Buddha Wood, and Roman Chamomile essential oils in a convenient and safe delivery method along with the skin moisturizing benefits of Fractionated Coconut Oil, Calmer can be used as part of your nightly ritual.
Cananga and Buddha Wood essential oils, unique to Calmer, promote feelings of relaxation while reducing occasional feelings of stress and anxiousness. When it's time to restore your mind and body, apply Calmer to your wrists, breathe, and relax.
Uses
Roll on to the back of the neck and chest to promote a restful and calm sleep.
Apply Calmer to your child's wrists at the end of the day to help diminish worry and to quiet restlessness.
Apply to bottoms of feet at bedtime to help unwind before going to sleep.
Directions for Use
Aromatic Use: Roll on to diffusing jewelry, natural dolomite, or lava diffusing rocks.
Topical Use: Apply to desired area. Intended for use with adult supervision.
Cautions
Keep out of reach of children under 3. Possible skin sensitivity. If under a doctor's care, consult your physician. Keep out of eyes, inner ears, mouth, and sensitive areas.
Essential Oils Blends. Powerful tools bringing from the wonderful world of plants essential oils and principles used for emotions, well-being, relaxation, stress generators like, anxiety, sadness, feelings of insecurity, grief, discontentment, bitterness, to name only few.
Plants chemistry brought into essential oils was known from ancient times, used without modern technology, but with greater awareness, for thousands of years.
Ayurveda, Yoga in India, used aromatherapy to infuse plants in myriads of combinations. Used by the kings and priests altogether in ancient rituals or by yogis for their spiritual evolution, prized more than their weight in gold.
Western world fought for their ingredients and transformed them into a source of wealth, influence and refinement. Their ships were hunted by the pirates because they know their value. Cinnamon, Pepper black, green, white or pink pepper, Myrrh, Frankincense, Cloves, were sought in enormous quantities, just for their scarcity among western world.
Today modern technologies bring another level, where science and technology look deep into chemical structure and are able to create intricate combinations for the modern consumer. However, together with knowledge come temptation of essential oils adulteration. In fact adulteration of essential oils is a huge business, only loser being the consumer.
The truth is, only 5% of the essential oils from the market are top-notch quality, rest being adulterated in various manners and percentages…
I, personally buy and use for few years now, the doTERRA company essential oils, as I have tried and burned myself during years of experience and experimentation in burning money with lots of adulterated essential oils.
I am using doTERRA LRP program in order to get their discounted prices, just for buying every month the needed essential oils. All in all I'm getting generous discounts, doTERRA doing great efforts to keep their customers satisfied all the time. I watch for their BOGO box package details now, a 12 essential oils kit. The catch is it's a surprise—you won't know what the BOGOs are until they're announced each day. This is only available on April 20, 2020, while supplies last! There's a limit of five per account…
Essential Oils Blends for emotions, some examples:
Motivate encouraging essential oils blend
Are you frustrated at work? Have setbacks in spite of your best efforts shaken
your confidence? Or has misplaced trust left you cynical more often than your
best self should be? Then stop, reset, and restart with dōTERRA Motivate
Encouraging Blend of mint and citrus essential oils. dōTERRA Motivate will
help you unleash your creative powers and find the courage that comes from
believing in yourself again. Go ahead and raise the bar—you can do it!
Formulated with Peppermint, Clementine, Coriander, Basil, and Yuzu.
Also includes Melissa, Rosemary, and Vanilla.
Get Motivate Blend here : Retail:$30.67 or Wholesale:$23.00
Forgive renewing blend
Are you carrying a burden that grows heavier with time? Would you be better
off just letting it go and facing a future unfettered by anger and guilt? When you
are ready to move forward, dōTERRA Forgive Renewing Blend of tree and herb
essential oils will help you discover the liberating action of forgiving, forgetting,
and moving on. Start each of your tomorrows relieved and contented with
Forgive Renewing Blend.
Formulated with Spruce, Bergamot, Juniper Berry, and Myrrh.
Also includes Arborvitae, Nootka Tree, Thyme, and Citronella.
Get Forgive Blend here: Retail:$26.67 or Wholesale:$20.00
Cheer uplifting blend
Everyone knows a bright disposition and cheerful attitude can smooth over
manyof the bumps and challenges of life, right? But sometimes no amount of
positive self-talk is enough to avoid the blues. dōTERRA Cheer Uplifting Blend
of citrus and spice essential oils provides a cheerful boost of happiness and
positivity when you are feeling down. Its sunshiny, fresh, optimistic aroma will
brighten any moment of your day.
Formulated with Wild Orange, Clove, Star Anise, Lemon Myrtle, and Nutmeg.
Also includes Vanilla, Ginger, Cinnamon, and Zdravetz.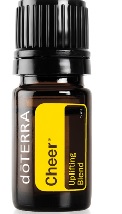 Get Cheer Blend here: Retail:$33.33 or Wholesale:$25.00
Console comforting blend
Losing something or someone you love can be deeply disorienting and painful.
Words unspoken and questions unanswered may keep you worried and
unsettled. dōTERRA Console Comforting Blend of floral and tree essential
oils will help you close the door on sadness and take your first steps on a
hopeful path toward emotional healing. Bind your broken heart with Console
Comforting Blend.
Formulated with Frankincense, Patchouli, Ylang Ylang, Labdanum, and Amyris.
Also includes Sandalwood, Rose, and Osmanthus.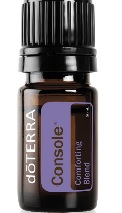 Get Console Blend here: Retail:$49.33 or Wholesale:$37.00
Passion inspiring blend
Have you lost your why, your mojo, your passion? Too much of even a good
thing can become predictable and boring over time. dōTERRA Passion Inspiring
Blend of spice and herb essential oils will help you rekindle excitement in your
life. Jump out of an airplane, dive into an ocean, or try something really scary like
dancing. With dōTERRA Passion, you will find the daring to try something new,
as well as discover renewed joy for the current blessings in your life.
Formulated with Fractionated Coconut Oil, Cardamom, Cinnamon, Ginger, and
Clove. Also includes Sandalwood, Jasmine, Vanilla, and Damiana.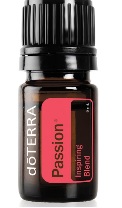 Get Passion Blend here: Retail:$56.00 or Wholesale:$42.00
Peace reassuring blend
Are life's anxious moments leaving you feeling overwhelmed and afraid?
dōTERRA Peace Reassuring Blend of floral and mint essential oils is a
positive reminder you don't have to be perfect to find peace. Slow down,
take a deep breath, and reconnect with the composed, collected you.
Everything turning out fine begins with believing it will—and a few drops
of Peace Reassuring Blend.
Formulated with Vetiver, Lavender, Ylang Ylang, Frankincense, and Clary Sage.
Also includes Marjoram, Labdanum, and Spearmint.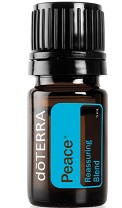 Get Peace Blend here: Retail:$40.00 or Wholesale:$30.00